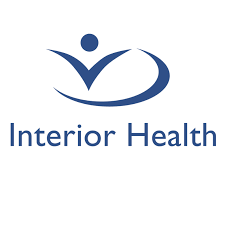 Community Health Worker - IHA
Interior Health Authority
Posted 2 months ago
Job Description
We are currently seeking a Community Health Worker to join our team at Castlegar Home Support. Are you dedicated to delivering patient-centered care? Are you looking for a flexible work schedule? If the answer is 'yes' then we want to hear from you!
As a Community Health Worker, you will work as part of a dynamic team of Nurses and LPNs who support Community Clients' independence and ability to stay at home. Community Health Workers provide home support services to clients, by assisting with personal care and daily living, while promoting maximum independence. Community Health Workers are key players in the home health care plan for each client.
Typical duties include: Activities of daily personal care, such as bathing, dressing, grooming and oral hygiene Household duties related to maintaining a safe and healthy environment in the home Meal preparation in accordance with designated plans Assistance with mobility and transfers Observing and reporting changes in client behaviour and condition Performing delegated tasks according with training and procedures
This is a temporary part-time (0.55 FTE) opportunity until the return of the incumbent, working rotating evenings (5 on 2 off, 5 on 3 off) with shift times of 13:00 to 17:30. If you are looking for the opportunity to work guaranteed paid hours with a fun, supportive and progressive team, apply today!
Interior Health strives to create an environment where you enjoy the work you do, the place where you work, and the people around you. Everyone plays a role in the care continuum.
See why Interior Health is a Top 100 BC Employer!
Grade 12 Graduation from a recognized Resident Care Aide/Home Support Worker Program, or an equivalent combination of education, training and relevant experience BC Care Aide and Community Health Worker registry (please include your number) Current valid BC Drivers' License and use of a reliable vehicle
Along with a copy of your CV (or resume) please provide a copy of your certificate.
Contact Information
Related programs and certificates
These programs and certificates may be relevant for you. Contact us to learn more!
View all