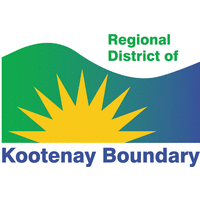 Communications & Outreach Coordinator
Regional District of Kootenay Boundary (RDKB)
Posted a month ago
Trail
$38.31/Hour (2022)
Full Time
Job Description
The Regional District of Kootenay Boundary (RDKB) is located in the southern interior of British Columbia and prides itself on providing smart, sustainable governance and services to its constituents throughout our 8,200 km2 region. Join us here where you'll find mountains, lakes and rivers, abundant breathtaking vistas and endless adventures, not to mention a burgeoning arts and culture scene. Our head office is located in the City of Trail, which combined with the nearby communities of Warfield, Montrose, Fruitvale and Rossland have a population of approximately 20,000.
The RDKB is currently seeking applications for a passionate and motivated Communication and Outreach Coordinator to join the Environmental Services team. This is a benefitted, full‐time role on a fixed 1 year contract. The position will primarily focus on the development of targeted behaviour change programs that support and promote waste reduction across the RDKB in 2022 and 2023. Duties will include development of project scope and timelines, creating and implementing communication strategies and tools, and measuring real world impact.
As a member of the Solid Waste team, the Communications and Outreach Coordinator brings a wealth of knowledge in both sustainability and education to ensure effective public behaviour change and increased awareness of the many and varied waste reduction services available to residents. The ideal candidate will demonstrate adaptable, multi‐faceted communications skills they tailor to suit their audience and goals across a variety of platforms, including print, website, social media, radio, webinars and in‐person information sessions.
To be considered for this position, candidates must possess:
Undergraduate degree in Communications, Marketing, Business or Environmental Sciences At least 3 years' experience in community education, sustainability or a related field Or an equivalent combination of qualifications and experience will also be considered Experience developing and implementing projects, campaigns and education programs Specific experience with development and implementation of Curbside Waste Reduction and/or Bear Aware community education programs considered an asset Considerable knowledge of and interest in sustainability, solid waste management and waste reduction Valid BC Class 5 Driver's License
For more information on this position, please review the job description available on the RDKB Careers page. To be considered for this opportunity, please submit a cover letter and resume to Human Resources at hr@rdkb.com no later than Monday May 16, 2022.
Position Information Status: Benefitted, Full Time – 1 year temporary contract Hours of work: Monday to Friday, 35‐37.5 hours per week Union: CUPE Local 2254 Compensation: $38.31/Hour (2022)
The RDKB is an equal opportunity employer and welcomes applications from all qualified candidates. Only those applicants shortlisted for this opportunity will be contacted. The RDKB thanks all candidates for their interest.
Contact Information