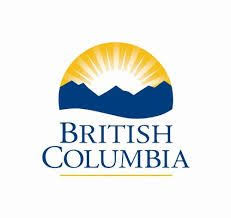 Commercial Transport Enforcement Officer
BC Public Service -> Min of Trans & Infrastructure
Posted a month ago
Castlegar
~$70,000
Full Time
Job Description
Job Summary Commercial Transport Enforcement Officer Commercial Transport Inspector 21
An eligibility list may be established for future vacancies in Castlegar, Golden, Sparwood and Yahk. We currently have one (1) opportunity available in Golden, BC.
A challenging and rewarding opportunity for a transportation enforcement professional
On November 1, 2021 the BC Public Service announced the COVID-19 Vaccination Policy that defines the conditions and expectations for BC Public Service employees regarding vaccination against COVID-19. Among other possible measures, proof of vaccination will be required. It is a term of acceptance of employment that you agree to comply with all vaccination requirements that apply to the public service. More information can be found here.
Commercial Vehicle Safety and Enforcement Branch programs provide enforcement through delivery of six acts and regulations which are Motor Vehicle Act, Commercial Transport Act, Dangerous Goods Act, Motor Fuel Tax Act, Transportation Act, Passenger Transportation Act and pursuant regulations, programs and standards.
These programs are designed to improve vehicle and driver fitness and the protection of the highway infrastructure. The effectiveness of our educational, enforcement, monitoring and inspection programs motivates and facilitates safe operators, thereby securing safer highways for British Columbians.
The Commercial Transport Enforcement Officer enforces compliance with the acts, regulations and standards that govern the road transportation industry, protect highway infrastructure and protect the safety of highway users. Within the assigned area, the position will monitor roadways, operate Vehicle Inspection Stations (permanent/stationary, portable and mobile) and conduct mechanical and safety checks on commercial vehicles. This position is a Commercial Transport Inspector (CTI) for the purposes of enforcement authorities and is a British Columbia Peace Officer. The Commercial Transport Enforcement Officer will issue warnings and prosecution notices and may delay or detain vehicles and/or drivers.
Check out our CVSE website. You can learn more about the CVSE branch, the positions currently have available, the type of work we do and see a video interviewing staff about their work. OPTIONAL Take a look to see what it means to be a part of our team: Thinking of Joining the Ministry of Transportation & Infrastructure?
The BC Public Service is committed to creating a diverse workplace to represent the population we serve and to better meet the needs of our citizens. Consider joining our team and being part of an innovative, inclusive and rewarding workplace.
For complete details about this opportunity, including accountabilities, please refer to the attached job profile. For specific position related enquiries, please contact Steven.Desjardin@gov.bc.ca. DO NOT SEND YOUR APPLICATION TO THIS EMAIL ADDRESS. For more information about how to create or update your profile and how to submit your application, please refer to the Job Application page on the MyHR website. If you are still experiencing technical difficulty applying for a competition, please send an e-mail to BCPSA.Hiring.Centre@gov.bc.ca, before the stated closing time, and we will respond as soon as possible to assist you.
NOTE: Applications will be accepted until 11:00 pm Pacific Time on the closing date of the competition.
Job Requirements: In order to be considered for this position, your application must clearly demonstrate how you meet the education and experience as outlined below:
Secondary school graduation or equivalent. Experience providing customer service in a fast-paced environment. Experience interpreting and applying policy and/or procedures. Valid class 5 (minimum) driver's licence in good standing with no more than 9 points within the last five-year period. Preference may be given to applicants with one or more of the following:
One year or more of experience in Commercial Vehicle Enforcement and/or applicants who are Commercial Vehicle Safety Alliance certified. Experience in Road Transportation or Law Enforcement. Experience interpreting and applying acts, regulation, and legislation.
Experience delivering and conducting presentations and seminars. Please note: To be considered for this position you must provide a Personal Driving Record and a Commercial Driving Record (N-Print) which (within the last 5 years) has:
No driving suspensions. No more than 9 points total. No more than 8 accumulative offences including zero-point offences. Recent and dated within 30 days of application. Provided to Steven.Desjardin@gov.bc.ca by the closing date of the posting - Applications submitted without a driver's abstract may not be considered. For BC residents, your abstract can be obtained immediately (at no cost) from ICBC at the following link: Your driving record. If you are applying from out of province, please provide an equivalent Private and Commercial driver's abstract. Applicants selected to move forward in the hiring process may be assessed on the Knowledge, Skills, Abilities and Competencies as outlined in the attached Job Profile located in the Additional Information section at the bottom of the posting.
Please refer to the Job Profile for the full list of willingness/ proviso requirements.
A Criminal Record Check (CRC) will be required.
APPLICATION REQUIREMENTS:
Cover Letter: NO - Please do not submit a cover letter as it will not be reviewed.
Résumé: YES - A résumé is required as part of your application; however, it may not be used for initial shortlisting purposes.
Questionnaire [Comprehensive]: YES - As part of the application process, you will be prompted to complete a comprehensive online questionnaire to demonstrate how you meet the job requirements listed in the job profile. Please allot approximately 60 minutes to complete the questionnaire.
IMPORTANT: Comprehensive questionnaire responses will be used to shortlist applicants against the job requirements. Please ensure you include all relevant information about your educational accomplishments and employment history, including job titles, start and end dates [month and year] of your employment, and your job related responsibilities, accountabilities and accomplishments. Ensure your questionnaire responses are complete as your résumé may not be used for initial shortlisting purposes.
Contact Information