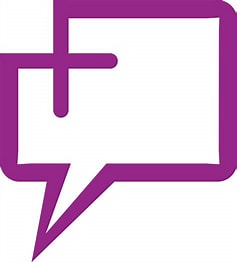 Cloud Team Lead - DevOps
Thought Exchange
Posted 17 days ago
Job Description
We are looking for a talented Cloud Team Lead to contribute and lead the initiatives that provide the infrastructure for delivering product features to our customers. On our team, we like to make our life easy and create a high quality of life for all team members. We take pride in reducing manual tasks, encouraging professional development and work-life balance.
As users enter their thoughts into the platform, we use calculations and machine learning to help provide insights to leaders. And to keep these amazing services running the cloud team works to create reliable and secure cloud infrastructure. The cloud team is responsible for taking the code we write from our development environment to our running production systems. The team's primary focuses are cloud operations, security and special projects.
ThoughtExchange is one of Canada's fastest growing companies and is the only Enterprise Discussion Management platform powered by patented anti-bias technology. Modern leaders use ThoughtExchange to quickly gain critical insights and improve strategic decision making. With backing from some of the top investors in North America, ThoughtExchange is trusted by leaders across the globe to drive pivotal discussions at scale.
At ThoughtExchange, we want to help you take your career to the next level. You'll have the support and collaboration of the team while you tackle problems such as machine learning pipeline management, rapid system autoscaling to support load spikes and long term data management strategies. Responsibilities: Lead large scale projects to completion using both technical and relational skills while leading the Cloud Team Demonstrate ability to coach team members around best practices for delivering highly performant and scalable solutions Facilitate the growth of all team members through mentorship Lead various DevOps projects from the design stage to the roll out and delivery of the project Influence architectural decisions with focus on security, scalability and high-performance Build end-to-end documentation and instrumentation of our platform to ensure visibility, automation, self-healing and resiliency throughout the stack Collaborate with other engineers on the team to foster solid engineering principles and represent our engineering values Support our anti racism and diversity, equity & inclusion (ADEI) mandate by (at a minimum) being aware of our ADEI commitment and initiatives, and completing all required ADEI trainings What we think is true about you: Previous experience mentoring and training software developers Experience working on cloud deployments using AWS or other cloud services Working knowledge of scripting languages such as Python Hands on experience with container and orchestration technologies such as Docker, Kubernetes Working with infrastructure-as-code tools (IAC) and tools such as Ansible, Packer and Terraform Demonstrated experience developing and implementing software on Linux server systems. Experience with databases or storage technologies (e.g., PostgreSQL, MySQL, or SQL Server) Understand the fundamentals of how a web applications are built Enthusiasm for cloud transformation and cloud platform/components/services development Proficient knowledge of networking and networking components are also a bonus but not required for the role If you don't see yourself fully reflected in every job requirement listed on the posting above, we still encourage you to reach out and apply. Research has shown that women and underrepresented groups often only apply when they feel 100% qualified. We are committed to creating a more equitable, inclusive and diverse company and we strongly encourage applicants of all genders, ages, ethnicities, cultures, abilities, sexual orientations, and life experiences to apply.
ThoughtExchange welcomes applications from people with disabilities. Support is available upon request for candidates taking part in all aspects of the selection process. Finally, we know from time to time emergencies happen and you may need to reschedule an interview - we understand and encourage you to be in communication without worrying about losing the opportunity or your credibility.
About Us: Mutual respect and reciprocation are the lifeblood of our company. And a working relationship isn't just about what you can do for us - it's also about who we are, and what we can do for you.
Who we are: • Over 200 inspired people work at ThoughtExchange. Their collective experience, ranging from academia to nonprofit to "I'm a high-school dropout who loves Brené Brown's work and really wants to make a difference", make our company the very special place it is. • Our investors believe in us, too. We've previously closed over $18M of investment from some of Canada's top angels, and we recently closed $34 million in Series B funding with a syndicate of incredible US and Canadian investors. To say that we are ready for take off is an understatement.
What we offer: • Growth and opportunity. Sure, we offer perks such as training and professional development. But beyond that, you'll find yourself surrounded by mentors from all walks of life, each with a unique set of skills and experience that brought them here. • Community. We like getting to know one another both in and out of the workplace, whether it's collaborating in our virtual company meetings, connecting over donut dates or getting together in our offices or on the road. • Fulfillment. It's hard to find yourself counting down the days until Friday when you can see and feel the impact what you're doing makes on the world. Take a skim through our blog and see what we mean. • Job satisfaction. We don't mean to brag, but people love working here. • Work and life. If we're not able to take work out of our life when we need to, we're not able to put our life into our work when we want to. With flexible working, an open annual vacation policy and remote work opportunities, make anywhere your office. • Ownership. In addition to competitive pay and benefits, employees receive share options when joining the company. Additional options are awarded throughout your ThoughtExchange career based on ongoing contributions to the company.
Contact Information