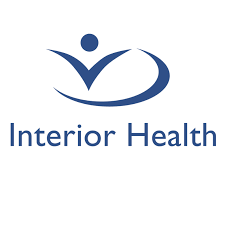 Clinical Dietitian - IHA
Interior Health Authority
Posted a month ago
Job Description
Position Summary We have a permanent, part time Clinical Dietitian opening with Kootenay Boundary Regional Hospital. Days of work will be Mondays to Wednesdays with alternating Thursdays. This is a multi-site position. Home site to be Poplar Ridge. Secondary sites are Talarico Place and Columbia View Lodge for a total of 0.67 FTE.
We offer an exceptional employer-paid benefits package including dental and prescription coverage, group life, and extensive extended health plan, and generous vacation entitlement. Relocation Allowance package may be offered with position.
Utilizing clinical techniques and knowledge, the Dietitian: • Conducts nutrition screening and assessment of patients, residents and clients utilizing established standards and guidelines and relevant biochemical, anthropometric, and dietary parameters. • Based upon assessment and treatment modality, develops and implements client-centered nutrition goals and care plans. Prescribes diets, as appropriate, and communicates nutrition care plan and goals to the program/multidisciplinary team, including Food Services Staff where applicable. • Evaluates and adapts the nutrition care plan by monitoring biochemical, anthropometric, and dietary parameters. • Educates clients/families regarding the rationale and mechanics of the nutrition care plan. • Acts as a resource person to the multidisciplinary/program teams and other health professionals in the hospital, community, and health service area.
Interior Health offers many opportunities to maximize your skills. We are an organization where you have room to grow in a place where life outside of work is just as important to us as it is to you. If you are an experienced Clinical Dietitian and want to be challenged in your practice while working with a solid and experienced team in a wonderful working environment, apply today!
Qualifications • Baccalaureate degree in nutrition and dietetics. • Successful completion of an accredited hospital based dietetic internship program (or equivalent acceptable to the facility). • Registrant of the College of Dietitians of British Columbia. • One year of clinical nutrition experience in a health care environment preferred. • Valid BC Driver's License.
Contact Information