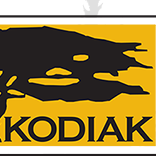 Climbing Arborist
Kodiak Tree Service
Posted 3 months ago
Castlegar
$25 - $35 an hour
Full Time
Job Description
Commercial, municipal, residential tree service is looking for a seasoned tree climber with a firm understanding of BC tree care. This person must be able to oversee on site operations, communicate very well with the client and crew, maintain a safe work site, also be reliable and flexible. Must have own vehicle and valid drivers license, and may need to pass a medical exam.
Bucket truck experience, Certified BC fallers ticket are highly considered assets.
Our company provides a complete range of professional tree care services that are based upon an environmentally conscious approach. We are dedicated to implementing the latest techniques in arboriculture as well as providing innovative solutions to recycling brush and timber.
Minimum 2 years experience as a climbing arborist Preference to ISA Certified Arborist or equivalent education Experience with spur and spurless climbing, rigging. Valid class 5 drivers license Air Brake Endorsement; valuable but not required Manage customer service expectations, job site, and crew operations Demonstrates high safety standards, sound tree risk assessment skills, equipment inspection skills, proper application of approved knots, proper climbing techniques and procedures, proper pruning and large removal skills, and proper rigging skills Job Types: Full-time, Permanent, Seasonal
Salary: $25.00-$35.00 per hour
Benefits:
Dental care Disability insurance Extended health care Life insurance On-site parking Schedule:
10 hour shift 8 hour shift Education:
AEC / DEP or Skilled Trade Certificate (preferred) Experience:
Tree Trimmers & Arborists: 2 years (preferred) Arboricultural: 2 years (required) Language:
English (required) Licence/Certification:
Class 5 Drivers (required) Shift availability:
Day Shift (preferred)
Contact Information