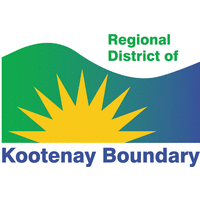 Clerk/Secretary/Receptionist
RDKB
Posted 23 days ago
Job Description
The RDKB is currently seeking applications for a permanent, full-time Clerk/Secretary/Receptionist to join the Corporate Administration team. Reporting to the Manager of Corporate Administration, the successful applicant will be responsible for providing a variety of administrative, customer service and other support duties while working in a collaborative environment.
The Clerk/Secretary/Receptionist plays a key role in supporting the staff and committees of the RDKB by assisting with resource bookings, preparing agendas and minutes, scheduling meetings and travel arrangement, preparing correspondence, coordinating mail duties, ordering supplies, preparing correspondence, and maintaining filing systems in line with established protocols. The successful incumbent will also answer email and phone queries, share information about RDKB services and direct calls to other departments. This position will suit applicants with demonstrated clerical, customer service and problem-solving skills. The ideal candidate will be a resourceful team player who enjoys working with others to provide effective, supportive services.
The RDKB offers a competitive compensation package that includes enrolment in the Municipal Pension Plan, wellness allowance, extended health benefits, disability insurance, vacation and sick leave benefits.
To be considered for this opportunity, candidates must possess:
High School Graduation or equivalent
Post-graduate administration training
3 years of experience in a similar setting
An equivalent combination of qualification and experience will be considered
Professional Microsoft Office skills required; knowledge of Civic Web and Adobe considered an asset
Good communication skills and proven ability to work with the public
Commitment to the principles of confidentiality, tact and diplomacy
Valid BC Class 5 Drivers License
Additional Info
For more information about this opportunity, please review the job description available here. To be considered for this opportunity, please submit a cover letter and resume to Brianna Cochrane, Manager of Human Resources at hr@rdkb.com by no later than 3pm Monday September 11, 2023.
Position Information
Status: Full Time Hours of work: Monday to Friday, 35-37.5 hours per week (winter/summer schedule) Union: CUPE Local 2254 Compensation: $30.56/Hour (2022 rates)
Contact Information