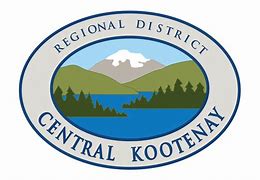 Clerk-Secretary-Receptionist
Regional District of Kootenay Boundary (RDKB)
Posted 2 months ago
Job Description
The Regional District of Kootenay Boundary (RDKB) invites qualified applicants to apply for a casual, on call Clerk Secretary Reception position at the Trail Administration Office.
In this role, the successful candidate would provide on-call support and coverage for other Clerk Secretary Receptionist staff from various departments while on leave. Work may be for a few days, up to a number of weeks, depending on the need.
This is a casual, on-call position offering $30.56 per hour (2022), plus 10% in lieu of benefits. Benefits, terms and conditions are per the CUPE Local 2254 Collective Agreement.
To be considered, applicants must possess their GED, relevant administrative or secretarial training and at least 3 years of relevant experience in a similar setting such as local government or professional office. Skills with the Microsoft Office suite and the ability to operate office equipment are required. Skills with Adobe and the ability to learn and become proficient in new computer programs considered an asset. Candidates must demonstrate professional customer service skills.
Qualified candidates who are available for casual work are invited to submit their application, including a resume, cover letter and availability, to Human Resources at hr@rdkb.com. Shortlisted candidates will be contacted when work opportunities arise, which typically occurs 2 to 3 times per year. The RDKB thanks all applicants for their interest.
Contact Information