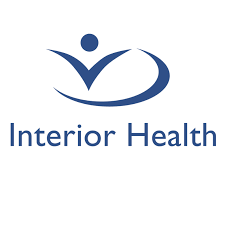 CLEANER FERNIE B.C.
Interior Health
Posted 23 days ago
Job Description
We are looking for a hard working and dedicated Cleaner to fill a Relief Full Time position at the Elk Valley Hospital in Fernie, B.C.! This position works a rotating schedule that includes day and evening shifts as follows: 06:30 to 14:40, 09:50 to 18:00, 12:20 to 20:30
The successful candidate is responsible for working the hours and rotation of the posted position, this is not flexible
What Will You Work On?
This position performs housekeeping duties throughout the facility and maintains clean and sanitary conditions in areas such as patient, resident, and client rooms along with washrooms, corridors, hallways, lounges, offices and common areas used by staff, visitors and patients/residents.
How Will You Create Impact?
Support Services Workers are vital team members within the health care system and play an important role in the health and wellbeing of our patients, visitors and Staff. If you are looking for meaningful work that has a positive impact within your community, and room to grow – apply today!
How Will We Help You Grow?
While many of our support services roles start as casual, Interior Health provides opportunities to gain permanent and temporary work, cross-training into other areas of support services and beyond, potential for employer paid health and wellness benefits including pension plan and group life benefits. If you are looking for a great foundational work opportunity, learn more about Support Services here!
Situated about halfway up the western slope of the Crowsnest Pass and surrounded by snowcapped peaks, Fernie has a timeless charm. People come here for the powder – an average winter will dump almost 9m/29ft of the stuff on Fernie Alpine Resort. Winter offerings include skiing and snowboarding, cat-skiing, cross-country skiing and snowmobiling. In the spring, when snow reluctantly retreats from the Elk Valley in the Kootenay Rockies, new possibilities are revealed. These include fly-fishing, hiking, river rafting and mountain biking.
Qualifications
Education, Training and Experience:
• Grade 10, • Or an equivalent combination of education, training and experience
Skills and Abilities:
• Ability to communicate effectively both verbally and in writing. • Ability to deal with others effectively. • Physical ability to carry out the duties of the position. • Ability to organize work • Ability to operate related equipment.
Contact Information