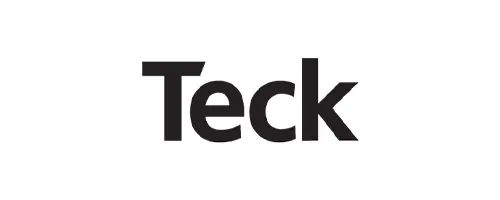 Chemical Laboratory Technician and/or Assayer Analytical Services, Casual
Teck
Posted 22 days ago
Job Description
Location:
Trail, British Columbia, CA Closing Date: September 17, 2023 Join us in the welcoming community of Trail, situated in the beautiful West Kootenay region of southeastern British Columbia. Here you will find outdoor adventure at your fingertips! Whether it's biking and skiing, or the laid-back atmosphere of fishing and hiking, there is something for everyone.
Reporting to the Group Leader, Analytical Services, the Technician, Analytical Services may provide analyses using optical emissions spectrometers, Leco C/S analyzer, AA spectrometers, calorimeter, alpha detectors, ICP-OES instruments, auto-titrators and the Laboratory Information Management System (LIMS).
Workload and shift times are dependent on business area needs.
Responsibilities:
Be a courageous safety leader, adhere to and sponsor safety and environmental rules and procedures

Provide analyses by following established procedures, recognizing problems as they arise and correcting them

Work in a variety of sections to meet changing work requirements or priorities

Participate as a member of a team under the direction of a Senior Technician in special projects and method development projects aimed at extending the capabilities and service supplied by Analytical Services

Conduct routine and assigned quality control tasks to maintain accuracy of results

Use knowledge of Analytical Services and assaying procedures to train other technicians and trainees

Recognize interferences between elements and take action (complexing, removing) using instrumental principles to optimize sensitivities during instrument set-up

Enter results into the LIMS for direct reporting to Operations; report unusual conditions directly to customers
Qualifications:
A graduate with a B.Sc. in Chemistry, graduates of a two-year chemical sciences program (or equivalent), or BC Certified Assayer
Additional Info
At Teck, we value diversity. Our teams work collaboratively and respect each person's unique perspective and contribution.
Qualified applicants interested in joining a dynamic team are encouraged to submit a resume and cover letter electronically.
We wish to thank all applicants for their interest and effort in applying for the position; however, only candidates selected for interviews will be contacted.
Teck is a diversified resource company committed to responsible mining and mineral development with major business units focused on copper, steelmaking coal, zinc and energy.
Headquartered in Vancouver, Canada, its shares are listed on the Toronto Stock Exchange under the symbols TECK.A and TECK.B and the New York Stock Exchange under the symbol TECK.
Learn more about Teck at www.teck.com or follow @TeckResources
Contact Information
Related programs and certificates
These programs and certificates may be relevant for you. Contact us to learn more!
View all