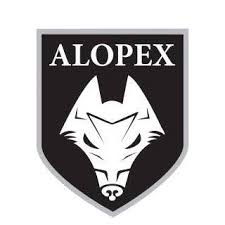 Casual Worker
Alopex
Posted 17 days ago
Castlegar
Hourly $ $16.00 - $18.00 (based on verified experience)
Job Description
Responsibilities: Receive and process parcels (unload, scan, sort) Communicate and cooperate with supervisors and coworkers Operating vehicles in a safe and responsible manner at all times. Follow quality service standards and comply with procedures, rules, and regulations Daily pre/post Trip Inspections required Keeping Logs up-to-date and ensuring valid information is recorded. Keep a clean and safe working environment Operate warehouse equipment Use scanner and other related equipment Prepare and complete freight deliveries quickly and efficiently Familiarity with modern warehousing practices and methods Occasional Courier Driving may be required
Competencies Required: Flexibility Safety Orientation Teamwork & Cooperation Customer-centric Orientation Familiarity with modern warehousing practices and methods
Required: Class 5 Driver's License Clean Driver's Abstract
Working Conditions: Fast-paced environment Ability to lift heavy objects safely
Position Summary
We are looking for highly motivated, team-orientated, and energetic individuals to join our team in Castlegar. We have casual positions available immediately to work in the warehouse as well as to provide relief Courier driving. A Valid Class 5 License and a Clean Driver's Abstract is a must.
You will learn how to use the different software programs and other tools required to be an efficient member of a customer-oriented team, and have exposure to various roles, training, and future growth opportunities.
Additional Info
Compensation: Hourly $ $16.00 - $18.00 (based on verified experience) Job Type: Casual Paid Breaks Incremental wage Increases We wish to thank all applicants for their interest and effort in applying for the position; however, only short-listed candidates will be contacted.
Alopex Couriers
Contact Information