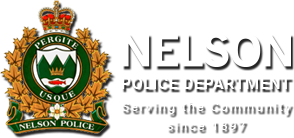 CASUAL POLICE DISPATCHER
Nelson Police Department
Posted 2 months ago
Job Description
Nature and Scope of Work
The Dispatch position provides service to:
· The members and staff of the Nelson Police Department
· The general public in dealing with inquiries and complaints in relation to matters that require police investigation
· The monitoring of prisoners held in the Nelson Police lockup facility
· The maintenance of both PRIME and CPIC systems located in the dispatch area (training provided)
Major Responsibilities
· Operation of a "911" PSAP (Primary Service Answer Point) for all hard-line telephones within the City of Nelson and cellular telephone traffic within close proximity (training provided)
· Responding to member's requests in regard to CPIC and PRIME queries
· Dispatching emergency services such as Nelson Fire Department, BC Ambulance and Public Works Department
· Receiving and passing on messages for members pertaining to police business
· Maintaining and monitoring the location of members to promote officer safety
· Recording initial complainant information into the CAD system of PRIME including all pertinent information and data received (training provided)
· Maintaining and monitoring a prisoner log of their activities while in Nelson Police custody by both video surveillance and physical check of the cell block area
· Ordering meals for prisoners
· Dispensing prescribed medication to prisoners as required
Responsibilities
· To accurately gather and dispatch information in a timely manner
· To accurately enter data on CPIC and PRIME information and records systems
· To ensure the safety and well-being of members on patrol and prisoners in-custody
Information Technology
· Ensure compliance with Nelson Police Policy and Procedure Manual
· Ensue and maintain compliance with RCMP Informatics policy in respect to CPIC
· Compliance with federal regulations pertaining to radio operations and procedure
· Knowledge of all working applications of CPIC and PRIME including CAD, MDT and RMS systems (training provided)
· Versed in information storage and retrieval for effective business practice
· Manage interfaces and connectivity with PRIME servers utilizing technical staff from external agencies to remedy software complications
Communication
General:
Communication skills are paramount to the success of fulfilling the mandate of this position. The employee deals on regular basis with clients throughout the country and North American continent who have a multitude of problems, questions or who require direction on how to resolve an issue. Frequently these clients require immediate responses to their inquiries. The dispatcher is required to demonstrate patience, diplomacy and professionalism during stressful and sensitive situations.
· effective listening, verbal and writing skills to translate information received to members in an efficient and effective manner
· good listening, verbal and reading skills to acquire accurate information that will be relayed to others
· competent listening skills to interpret what the public or members are attempting to convey when reporting on a situation
Special Knowledge and Abilities
Problem identification and resolution requires analytical skills, the ability to examine and assess the problem. The process of identifying and resolving problems is a combination of using past experiences and analyzing new information. This effort is frequently exercised with a number of people present, resulting in stressors to respond quickly and accurately to an incident.
Keeping current on changing technology is critical. Prioritization is frequently necessary in the face of conflicting demands for time and a burdensome workload. Prolonged concentration is required during peak periods.
Sustained attention is required to proof-read material in order to detect and correct errors pertaining to data entry.
Working Conditions – Work Environment
Psychological / Emotional Effort
This position can be very stressful at times due to the nature of police work. Clients are often frustrated and angry, requiring an individual who is able to remain calm and empathetic, yet strong and confident at the same time. These conditions are experienced both in person, at the front counter and over the phone.
This position is demanding, very fast paced and will require the incumbent to have the ability and knowledge of techniques to manage stressful conditions, long hours (12 hour shifts) and constant exposure to a demanding environment
The incumbent will have an ability to multi-task in an ever-changing environment with frequent requests from senior management, members and the public. These include constant distractions and interruptions, telephone calls, an open office environment, along with simultaneous demands.
Physical Conditions
Dispatchers are located in an open office area with clear access to the front counter. Working as a dispatcher requires frequent repetitive motion and continuous monitoring of computer monitors.
Contact Information