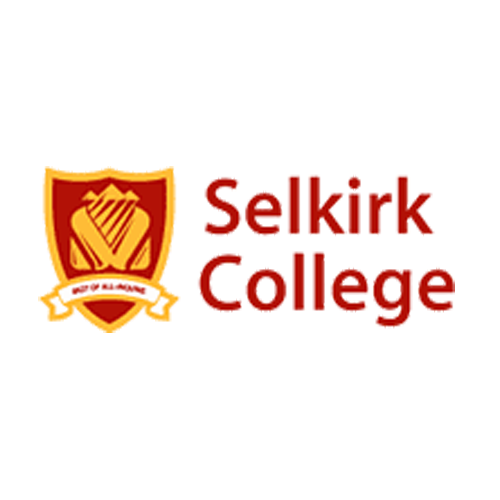 Campus Service Representative
Selkirk College
Posted a month ago
Job Description
Reporting to the Dean of Community Education & Workplace Training (CEWT) and working directly with the guidance and leadership of the Castlegar Community Education (CE) Coordinator and utilizing a service excellence approach, this position is responsible for providing administrative and campus support to Castlegar CEWT and the Welcome Centre.
Main Duties and Responsibilities Provides campus, CE and other department administrative support duties including:
Communicating CE course information with students and responding to and directing general inquiries (i.e. room availability, course information and general CE/College information) by phone, in person and by email or other Preparing Mach Forms Maintaining ongoing knowledge of CE courses and their status Creating new student records; registering CE students (SRS and online) Creating and monitoring class lists and managing course supplies; materials, and textbooks/manuals; notification of course cancellations Assisting with class files including production of class lists and chron lists Assisting with the production of the CE calendar, as needed Ordering and/or collecting textbooks, videos and library books from/for Castlegar Campus Library, as needed Entering CE grades; preparing CE certificates Preparing routine CE department correspondence, including invoicing, tracking payments, and processing sponsorships Assisting with the creation and distribution of promotional and course materials such as website and social media, flyers, posters, calendars and manuals Assisting with new programming inquiries Assisting with inventory and distribution of course materials and manuals Preparing confirmation of enrolment letters, as needed Provides campus support duties including:
Maintaining room booking process and class signage Assisting with responding to campus/facility use and maintenance requirements, including campus/centre access and photocopier/printer requirements Collecting and distributing incoming mail; preparing outgoing mail; delivering mail from/to post office Preparing and reconciling revenue reports and bank deposits Maintaining petty cash Day to day filing Set up and take down for CE classes, as needed Performs other related duties as assigned by supervisor. Skills, Knowledge and Abilities
Excellent customer service, interpersonal and conflict resolution skills Effective written and verbal communication skills Proficient knowledge of the Student Record System (SRS), U4ERP (Finance and Human Resource system), and Student Ledger System (SLED). Proficient knowledge of Drupal (Content Management System) and Spiceworks. Attention to detail and confidentiality Ability to work independently or as part of a team, utilizing curiosity as part of problem-solving Proficient in computers and MS Office Suite (including Word, Excel, and email) Understanding of the use of software applications Excellent organizational skills and the ability to set priorities when encountering conflicting demands Ability to work in a multi-tasking environment Must be in good physical condition Education and Experience
High School graduation Completion of a one-year Office Administration program 1-2 years of related experience
This is a temporary, part-time (50%) position commencing as soon as possible and ending November 7, 2022. A flexible schedule is required as there may be occasional shifts on weekends. The salary is pay grade 7 - $28.02 per hour in accordance with the PPWC Collective Agreement.
Contact Information