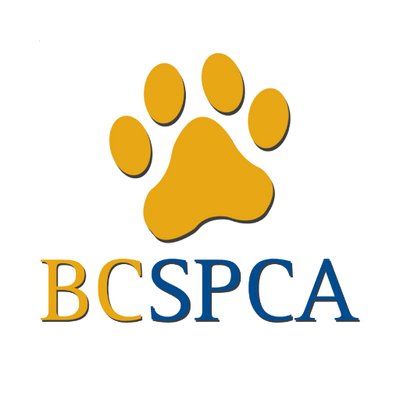 Camp Counsellor
BC SPCA
Posted a month ago
Job Description
Summary:
The BC SPCA summer camps for kids are held at various locations throughout BC. Our camps are designed to teach kids aged 6 to 11 about pet care, animal welfare, and the environment. Spend your summer helping to make a difference by creating a stimulating, fun and positive atmosphere for campers.
Description:
Duties and Responsibilities:
Lead and present approved activities to registered campers at West Kootenay BC SPCA camp location (Castlegar.)
If camps are required to go virtual for any reason, counsellors may present approved activities using the BC SPCA's virtual meeting software, or a combination of the in-person and virtual, with some room for adaptation to suit audience needs.
Taking attendance and keeping track of campers at all times
Ensuing the safety of all campers
Providing first aid as required
Maintaining a clean and organized activity space
Communicate compassionately and respectfully with campers, at an age-appropriate level and in a way that creates a safe and equitable learning environment
May also involve communication directly with the parents of campers
Develop a basic understanding of animal stress signals and monitoring shelter animals for signs of stress when videotaping animals or working with them in-person
Develop a general understanding of the BC SPCA position statements on animal welfare and companion animal care
Provide feedback to the regional humane educator on how the content was received by campers, any opportunities/challenges that arose, and provide any additional suggestions to improve camp programs
Follow all health and safety protocols for self and campers; when camps are assigned in person at a BC SPCA facility, ensuring the proper health and safety protocols for the space are also followed
Counsellors may be required to participate in the creation of fun, educational and inclusive online videos for campers using, for example, Flipgrid
Monitor camper interactions, addressing any questions/issues that arise
Other duties as required; may include some BC SPCA shelter duties
Qualifications and Other Job Requirements:
High School Diploma or an equivalent combination of education and experience acceptable to the employer
Demonstrated experience working as part of a team with a teachable spirit
Previous experience with kids and animals is an asset
Able to work independently and deliver completed projects on time
Demonstrated leadership qualities
Proficiency with online learning platforms, social media and creating video content when position is assigned to online camps
Energetic and enthusiastic, patient, positive and hardworking
Ability to communicate to a diverse audience and resolve conflict in a constructive and professional manner
Excellent verbal and written communication skills
Excellent organizational, time and general management skills
Must be willing to complete a criminal record with vulnerable sector check
Assets include: experience using Canva and Flipgrid, previous experience with kids or animals, having a personal pet(s), and access to reliable transportation
Philosophical harmony with the mission, vision and strategic directions of the BC SPCA
Other Job requirements:
The HRSDC Canada Summer Jobs (CSJ) program may fund some of these positions. Please feel free to apply even if you do not meet the Canada Summer Jobs requirements. CSJ criteria including:
must be between 15-30 years of age at the start of employment
must be a Canadian citizen, permanent resident, or person to whom refugee protection has been conferred under the Immigration and Refugee Protection Act for the duration of the employment; and,
must have a valid Social Insurance Number at the start of employment and be legally entitled to work in Canada in accordance with relevant provincial or territorial legislation and regulations
Additional:
If you are interested in helping to provide memorable experiences for kids at our summer camp and are legally entitled to work in Canada, we would like to hear from you. Apply now with your resume and cover letter - https://spca.bc.ca/about-us/careers/.
We welcome diversity, value differences, and foster inclusion in our employment practices. We invite applications from all qualified individuals who are philosophically aligned with our mission and guiding principles.
Contact Information