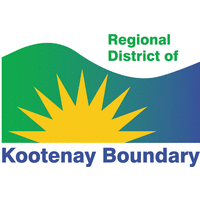 Bylaw Enforcement Officers (2)
Regional District of Kootenay Boundary (RDKB)
Posted 2 months ago
Trail and Grand Forks
$40.53/hour (2022)
Full Time
Job Description
The Regional District of Kootenay Boundary (RDKB) is located in the southern interior of British Columbia and prides itself on providing smart, sustainable governance and services to its constituents throughout our 8,200 km2 region. Join us here where you'll find mountains, lakes and rivers, farm lands, abundant breathtaking vistas and endless adventures, not to mention a burgeoning arts and culture scene.
The Regional District of Kootenay Boundary (RDKB) is currently seeking applications for two benefitted, full time Bylaw Enforcement Officers. These are unionized positions covered by the CUPE Local 2254 Collective Agreement and will be located in Trail or Grand Forks, BC.
Reporting to the Manager of Planning and Development, the Bylaw Enforcement Officers (BEOs) will be responsible for investigating and enforcing land use bylaws for the rural areas of the RDKB. With the goal of attaining compliance, BEOs will determine and provide appropriate investigation, education and enforcement activities. Working collaboratively with a variety of internal and external stakeholders, the BEOs will also work independently with the aim of resolving complaints as quickly and tactfully as possible.
Candidates must possess the following qualifications, experience and abilities:
Bylaw Compliance and Enforcement and Investigative Skills Level 1 Certificate (Justice Institute of British Columbia), or equivalent. Three years of relevant experience, or an equivalent combination of education and experience. Experience working with the Local Government Act, the Local Government Bylaw Notice Enforcement Act, and the Bylaw Dispute Adjudication System. Valid BC Driver's License Ability to handle potential conflict situations
Please review the job description available on the RDKB Careers page for more information.
To be considered for this opportunity, please submit a cover letter and resume outlining your preferred location, relevant work experience and how you meet the job requirements to Donna Dean, Manager of Planning and Development at ddean@rdkb.com no later than Monday April 25, 2022.
Position Information Status:
Benefitted, Full Time
Hours of work:
Monday to Friday, 35-37.5 hours per week
Union:
CUPE Local 2254
Compensation:
$40.53/hour (2022)
The RDKB is an equal opportunity employer and welcomes applications from all qualified candidates. Only those applicants shortlisted for this opportunity will be contacted. The RDKB thanks all candidates for their interest.
Contact Information