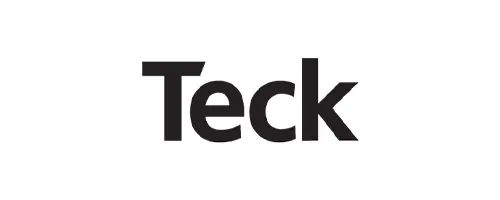 Buyer, Purchasing
TECK
Posted 6 months ago
Job Description
Reporting to the Procurement Manager, the Buyer (temporary) is accountable for the procurement of materials, equipment, supplies, services as assigned, and expediting orders placed.
Responsibilities:
Process to completion all purchase orders for assigned commodities Obtain and analyze competitive quotations and make recommendations Analyze supplier proposals/cost drivers and challenge suppliers when inconsistencies exist. Process and manage warehouse inventory contracts Research and select vendors based upon value analysis; analyze vendor performance statistics and monitor market and economic trends Administer procurement for the Contract Management group utilizing knowledge of the Contractor Management System, Contract Service Agreements, Builders Lien Provisions, agreed upon rates, and Teck Operations' procedures and controls Interview supplier representatives; resolve problems pertaining to existing purchase orders and overall supply performance; obtain information on new commodities Supply updated purchasing information to the operating plants and warehouse; arrange expedited manufacturing/repair services when required Identify and analyze opportunities to reduce Teck's overall expenditures Understand and apply tax regulations as they pertain to the purchase of goods and services Understand transportation costs and shipment requirements to ensure goods arrive within the required time period and in the most cost-effective manner
Qualifications:
Successful completion of the Supply Chain Management Professional (SCMP) introductory courses Successful completion of a two-year Business Administration Diploma or BBA Degree (Accounting/Finance major is preferred) Experience working with Purchasing/Warehousing modules of an ERP system. Mathematical, cost analysis and analytical skills Knowledge of Teck Metals Ltd. purchasing and warehouse procedures is preferred. Industrial buying and negotiation experience is an asset
Successful candidates must be fully vaccinated against infection by COVID-19. Candidates who are unable to be vaccinated due to a personal characteristic protected under applicable human rights legislation may request to be exempt from this requirement. We will do our best to accommodate those who are unable to be vaccinated.
At Teck, we value diversity. Our teams work collaboratively and respect each person's unique perspective and contribution.
Qualified applicants interested in joining a dynamic team are encouraged to submit a resume and cover letter electronically.
We wish to thank all applicants for their interest and effort in applying for the position; however, only candidates selected for interviews will be contacted.
Teck is a diversified resource company committed to responsible mining and mineral development with major business units focused on copper, steelmaking coal, zinc and energy. Headquartered in Vancouver, Canada, its shares are listed on the Toronto Stock Exchange under the symbols TECK.A and TECK.B and the New York Stock Exchange under the symbol TECK.
The pursuit of sustainability guides Teck's approach to business. Teck is building partnerships and capacity to confront sustainability challenges within the regions in which it operates and at the global level. In 2020, Teck was named to the Dow Jones Sustainability World Index (DJSI) for the eleventh straight year, indicating that Teck's sustainability practices rank in the top 10 per cent of the world's 2,500 largest public companies in the S&P Global Broad Market Index.
Learn more about Teck at www.teck.com or follow @TeckResources
Contact Information