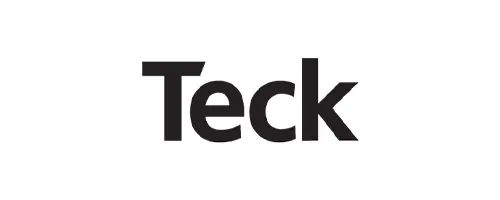 Business Intelligence Developer
TECK
Posted a month ago
Job Description
Reporting to the Group Leader, Applications & Information, the Business Intelligence Developer will work with technical and non-technical stakeholders in developing and maintaining business intelligence and analytics tools. This role is a unionized position.
Responsibilities:
Be a courageous safety leader, adhere to and sponsor safety and environmental rules and procedures Participate in the development and maintenance of reports, dashboards, and reporting solutions based on business requirements and organizational needs Work with application owners to gather requirements, perform business analysis and document solutions Works data developers and applications owners to develop and maintain data structures, views, and database components in support of BI solution development Develop data quality checks within BI reports, dashboards, and applications Work with application owners and other technical staff to identify and correct production issues Assist application owners to in completing User Acceptance Testing (UAT) processes Incorporate security requirements into design Adhere to organizational control policies throughout design, development, and testing Perform unit and integration testing Find and troubleshoot application issues
Qualifications:
Bachelor's degree in Computer Science, or equivalent combined with a minimum of 3 years' experience or diploma in Computer Science, or equivalent combined with a minimum of 4.5 experience Experience with Reporting and Business Intelligence and visualization tools such as Power BI, QlikSense, SSRS, SSIS and Excel Experience with SQL databases, data warehouses and data lakes Experience with Azure Data Factory, Databricks, and Data Warehouse Experience in self service reports and visual dashboard development and deployment Ability to understand business drivers and challenges faced by clients Ability to proficiently deal with multiple competing priorities Strong critical thinker with an aptitude for problem solving Effective verbal communication skills including the ability to explain technical concepts to business users Personable and interacts in a cordial manner, effective results-driven team, and cross-team player
At Teck, we value diversity. Our teams work collaboratively and respect each person's unique perspective and contribution.
Qualified applicants interested in joining a dynamic team are encouraged to submit a resume and cover letter electronically.
We wish to thank all applicants for their interest and effort in applying for the position; however, only candidates selected for interviews will be contacted.
Teck is a diversified resource company committed to responsible mining and mineral development with major business units focused on copper, steelmaking coal, zinc and energy. Headquartered in Vancouver, Canada, its shares are listed on the Toronto Stock Exchange under the symbols TECK.A and TECK.B and the New York Stock Exchange under the symbol TECK.
The pursuit of sustainability guides Teck's approach to business. Teck is building partnerships and capacity to confront sustainability challenges within the regions in which it operates and at the global level. In 2020, Teck was named to the Dow Jones Sustainability World Index (DJSI) for the eleventh straight year, indicating that Teck's sustainability practices rank in the top 10 per cent of the world's 2,500 largest public companies in the S&P Global Broad Market Index.
Learn more about Teck at www.teck.com or follow @TeckResources
Contact Information