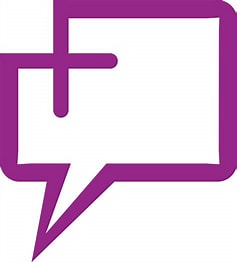 Business Development Representative (Education)
Thought Exchange
Posted 18 days ago
Job Description
We are looking for ambitious, creative and motivated individuals to join our growing Business Development team at ThoughtExchange where you'll have the opportunity to work in the US Education sector. Ideally, the candidates will have some experience with prospecting, but more importantly, we are targeting individuals with strong communications & time-management skills and who are self-starters eager to work for one of Canada's fastest growing companies.
As a Business Development Representative (BDR) at ThoughtExchange, you'll have a direct impact on the growth of our company by seeking new business opportunities, building pipelines and developing relationships to provide value to leads. You will be prospecting into new and existing enterprise markets to create high-value opportunities. You will work closely with our BD Team Lead and a team of determined BDRs to meet your collective goals through creative outbound outreach and marketing campaign support.
Please note that this role does require a mandatory submission of a Vidyard Video. Please download the Vidyard Chrome extension and then submit a link of a 30-40 second Vidyard video of yourself on why you should be the next Business Development Representative here at ThoughtExchange!
If you have experience with any tools from our BDR toolkit, that's a bonus!
Our BDR Toolkit: Salesforce, Outreach, Gong, G-suite, Slack, Zoom, Linkedin Sales Navigator and using Linkedin & Twitter for social selling
Responsibilities Lead generation including 1:1 email, phone communications and social selling tactics with prospects Collaborate on creative, personalized outreach for high-value prospects using various channels like video and social media (added a new line). Conduct qualifying calls to develop strong relationship foundations and help accelerate pipeline growth Follow up and convert marketing qualified leads generated from Marketing campaigns to qualified sales opportunities Manage, track and analyze outreach activities and results in the CRM Support Marketing initiatives to help grow inbound opportunities and increase the company profile and brand awareness Adhere to a clear and achievable progression plan over the first 12 months Support our anti racism and diversity, equity & inclusion (ADEI) mandate by (at a minimum) being aware of our ADEI commitment and initiatives, and completing all mandatory ADEI trainings What we think is true about you: 1-2 years of work experience in customer facing roles, previous BDR or SDR experience is a bonus but not required Excellent communications skills, both verbal and written Not afraid to go the extra mile to get your prospects attention with creativity, persistence and grit Strong organizational ability with pipeline management skills Strong business acumen combined with deep-listening skills and a natural curiosity Highly collaborative team player who is eager to work in a fast-paced and high-growth sales environment Group facilitation and/or speaking experience is a plus Previous experience in lead generation, appointment setting, email content creation and social selling is a bonus Familiarity with social media tools is considered an asset such as Twitter or Linkedin If you don't see yourself fully reflected in every job requirement listed on the posting above, we still encourage you to reach out and apply. Research has shown that women and underrepresented groups often only apply when they feel 100% qualified. We are committed to creating a more equitable, inclusive and diverse company and we strongly encourage applicants of all genders, ages, ethnicities, cultures, abilities, sexual orientations, and life experiences to apply.
ThoughtExchange welcomes applications from people with disabilities. Support is available upon request for candidates taking part in all aspects of the selection process. Finally, we know from time to time emergencies happen and you may need to reschedule an interview - we understand and encourage you to be in communication without worrying about losing the opportunity or your credibility.
About Us: Mutual respect and reciprocation are the lifeblood of our company. And a working relationship isn't just about what you can do for us - it's also about who we are, and what we can do for you.
Who we are: • Over 200 inspired people work at ThoughtExchange. Their collective experience, ranging from academia to nonprofit to "I'm a high-school dropout who loves Brené Brown's work and really wants to make a difference", make our company the very special place it is. • Our investors believe in us, too. We've previously closed over $18M of investment from some of Canada's top angels, and we recently closed $34 million in Series B funding with a syndicate of incredible US and Canadian investors. To say that we are ready for take off is an understatement.
What we offer: • Growth and opportunity. Sure, we offer perks such as training and professional development. But beyond that, you'll find yourself surrounded by mentors from all walks of life, each with a unique set of skills and experience that brought them here. • Community. We like getting to know one another both in and out of the workplace, whether it's collaborating in our virtual company meetings, connecting over donut dates or getting together in our offices or on the road. • Fulfillment. It's hard to find yourself counting down the days until Friday when you can see and feel the impact what you're doing makes on the world. Take a skim through our blog and see what we mean. • Job satisfaction. We don't mean to brag, but people love working here. • Work and life. If we're not able to take work out of our life when we need to, we're not able to put our life into our work when we want to. With flexible working, an open annual vacation policy and remote work opportunities, make anywhere your office. • Ownership. In addition to competitive pay and benefits, employees receive share options when joining the company. Additional options are awarded throughout your ThoughtExchange career based on ongoing contributions to the company.
Contact Information