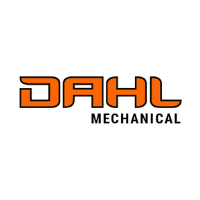 Bookkeeper & Office Manager
Dahl Mechanical
Posted 17 days ago
Rossland
~$50,000
Full Time
Job Description
We are looking for an energetic professional who doesn't mind wearing multiple hats, experienced in handling a wide range of administrative and support related tasks. Able to work independently with little or no supervision. Well organized, flexible and enjoy the administrative challenges of supporting an office of diverse people and tasks.
Job Responsibilities:
Maintain office services by organizing office operations and procedures, preparing payroll, controlling correspondence, maintaining filing systems, reviewing and approving quotes, and assigning and monitoring clerical functions
Prepare reports
Manage Accounts Payable & Accounts Receivable
Gas Permit applications
Achieve financial objectives by preparing an annual budget, analyzing variances, and initiating corrective actions
Point person for mailing, shipping, supplies, equipment, bills and errands
Organize and schedule client appointments
Manage relationships with vendors and service providers ensuring that all items are invoiced and paid on time
Ensure filing systems are maintained and current
Analyze and monitor internal processes
Handle customer inquiries and complaints
Manage internal staff relations
This role provides an opportunity for growth and future access to company benefits plan. Flexible hours within business requirements. Compensation discussed based on experience and hours.
Qualifications / Skills:
3-5 year experience in an Office Management role
Advanced Simply Accounting & QuickBooks skills (transitioning to QuickBooks n 2022)
Proficient in MS Office
Proven office management, administrative and bookkeeping experience
Experience with billing in a contract environment
Knowledge of accounting, data and administrative management practices and procedures
Attention to detail & problem-solving skills
Excellent time management skills and ability to multi-task and prioritize work
Excellent written and verbal communication skills
Position Summary
Dahl Mechanical located in Rossland, BC is an experienced plumbing and heating company, specializing in Commercial, Residential and everything in between. From high end boiler installations to leaky toilets; Dahl Mechanical has the experience and the equipment to handle the job.
Dahl Mechanical is currently looking for a Bookkeeper & Office Manager to join our team.
The Office Manager will organize and coordinate office administration, bookkeeping and procedures, in order to ensure organizational effectiveness and efficiency. The Office Manager is responsible for maintaining communication between staff and clients, streamlining administrative & accounting procedures, and inventory control.
Additional Info
To Apply:
Email resume and cover letter, outlining your suitability for this position.
*We thank all applicants for their application but only those short listed will be contacted.
Contact Information