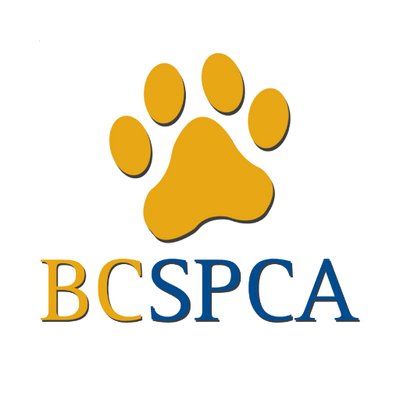 Camp Counselor - BCSPCA
BCSPCA
Posted 22 days ago
Job Description
If you are up for the challenge and would like to be considered for this position, we would like to hear from you. The British Columbia Society for the Prevention of Cruelty to Animals (BC SPCA) is looking to fill the following career opportunity:
POSITION: Camp Counselor (2 positions available) - Canada Summer Jobs STATUS: Temporary, Full-time Position – June 28 - August 23, 2023 SHIFT: Monday-Friday 9am - 4:30pm LOCATION: Castlegar (West Kootenay), BC CLASSIFICATION: Exempt WAGE: $ 20.00 per hour CLOSING DATE: April 28, 2023 (Midnight EST)
Please submit your resume and cover to complete your application.
We welcome diversity, value differences, and foster inclusion in our employment practices. Find out more about our commitment to diversity and inclusion by reading our Foundational Principles on our website. We invite applications from all qualified individuals who are philosophically aligned with our mission and principles.
Other Job requirements: The HRSDC Canada Summer Jobs (CSJ) program may fund some of these positions. Please feel free to apply even if you do not meet the Canada Summer Jobs requirements. CSJ criteria including: must be between 15-30 years of age at the start of employment and looking for career-related experience must be a Canadian citizen, permanent resident, or person to whom refugee protection has been conferred under the Immigration and Refugee Protection Act for the duration of the employment; and, must have a valid Social Insurance Number at the start of employment and be legally entitled to work in Canada in accordance with relevant provincial or territorial legislation and regulations (proof required) NOTE - Aboriginal students are encouraged to self-identify as this has been identified as a local priority in the constituency by Canada Summer Jobs.
The BC SPCA is a dynamic organization with facilities and services across the province of BC. Join an expanding team in an exciting time of change in an organization that makes a difference! Please read below for additional details and let us know if you have the skills and experience we are looking for by submitting your application.
About the Position: Reporting to the Senior Camp Counsellor on a day-to-day basis, the Camp Counsellor will lead groups of youth (ages six to 14) through fun, educational, safe and inclusive experiences at BC SPCA summer day camps. Sessions will be held at a designated BC SPCA location or online. Using age-appropriate material developed by the BC SPCA Humane Education Team, learning will include animal care and welfare topics related to companion/farm/wild animals and the environment.
Some specific duties: Lead campers in approved activities at designated BC SPCA camp location. Ensure the safety of all campers. Provide a fun and inclusive environment for youth. Build relationships with participants. Communicate compassionately and respectfully with campers at an age-appropriate level, and in a way that creates a safe and equitable learning environment. Be respectful, curious, and knowledgeable about diversity and wherever possible, work with participants to ensure they acknowledge/appreciate this in other participants as well. Be flexible and prepared to adapt support for participants with unique behavioural, learning and/or other needs. Work with Senior Camp Counsellor to implement strategies and solutions to create a successful experience for participants. Work with Senior Camp Counsellor and/or other team members to provide one-on-one support to participants when required. Look for ways to encourage interaction in a variety of ways in educational activities. Maintain a clean and organized activity space. Develop a basic understanding of animal stress signals and monitor shelter animals for signs of stress. Develop a general understanding of the BC SPCA position statements on animal welfare and companion animal care. Provide program feedback to the Regional Humane Educator. Participate as requested in the development of fun, educational and inclusive programs for campers. May be required to participate in the creation of fun, educational and inclusive online videos for virtual campers using BC SPCA equipment and software. Monitor camper interactions; address any questions/issues that arise. Communication with parents/guardians of campers may be required. Other duties as required; may include some BC SPCA shelter duties. Qualifications you need to have: High School Diploma or equivalent. Energetic and enthusiastic, patient, positive and hardworking, with a passion for making a difference. Demonstrated experience working independently and as part of a team, with a teachable spirit. Is aware of and exhibits leadership qualities and instincts. Ability to communicate to a diverse audience and resolve conflict in a constructive and professional manner. Physical ability to liftup to 25 lbs, push, pull and participate in outdoor field games. Excellent organizational and time management skills. Must be willing to complete a criminal record with vulnerable sector check. Assets include: experience working with children of diverse learning and behavioural needs; experience with animals; familiarity with creating digital content. Commitment to principles of equity, diversity and reconciliation. Philosophical harmony with the mission, vision and strategic directions of the BC SPCA. Don't meet every one of the requirements above, but think you'd be a great fit for this role? We encourage you to apply! Our goal is to build a dedicated, inclusive and enthusiastic team. We want to hear from you!
How to apply: If you are interested in joining our team and are legally entitled to work in Canada, we would like to hear from you. Click on apply now or use the link to apply https://spca.bc.ca/about-us/careers/
We thank you for your interest in the BC SPCA, however; only candidates selected for an interview will be contacted. No telephone calls, please.
The BC SPCA is a Registered Charity BN 11881 9036 RR0001
Contact Information