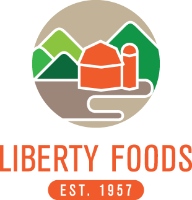 Bakery Clerk
Liberty Food Store Ltd.
Posted 2 months ago
Job Description
Liberty Foods (https://www.facebook.com/libertyfoodsfruitvale) has been proudly serving families in the Beaver Valley for over 60 years and we are looking for friendly, enthusiastic individuals who enjoy giving our customers the best shopping experience.
You will be reporting directly to the Bakery Department Team Leads, and will work closely with them to optimize sales and increase efficiency.
JOB PURPOSE:
The Bakery Clerk is responsible for the production of bakery products to meet the demands of the bakery department. Bakery Clerks also participate in receiving and storing stock as well as pricing and merchandising activities.
RESPONSIBILITIES:
1. Prepare bakery products by:
Following store recipes/formulas
Measuring ingredients
Preparing bread dough including dividing and proofing dough
Applying pre-bake finishes
Baking yeast-raised products
Preparing cake bases including mixing batter, panning and baking cake bases and cupcakes
Applying glaze to hot, baked products
2. Prepare bake-off bakery products by:
Scooping or placing pre-mixed batter products from containers onto trays or muffin tins
Applying pre-bake finishes
Baking frozen products such as pies
Baking, finishing and garnishing par-baked products
3. Provide quality customer service by:
Assisting customers in making purchasing decisions by offering suggestions and recommendations based on their needs and preferences
Providing customers with information about ingredients
Resolving customer complaints and/or referring issues to supervisor\
4. Perform merchandising activities by:
Pricing and labeling products
Stocking product displays
Cleaning and maintaining displays on a regular basis
5. Assist with ordering activities by communicating special order requirements to supervisor.
6. Assist with receiving and storing bakery department products.
7. Maintain knowledge of ingredients, baking processes and techniques, use of bakery hand tools and equipment, and current trends.
8. Follow and apply all applicable health and safety policies and procedures.
WORKING CONDITIONS AND PHYSICAL DEMANDS:
Standing, bending and lifting to carry out most job tasks.

Use of upper limb coordination to load baking trays in and out of proofer or oven.

Use of strength to lift and move heavy boxes or buckets of chilled or frozen products
Application Deadline: 2021-10-31
Job Types: Full-time, Permanent
Salary: From $15.20 per hour
Benefits:
Schedule:
10 hour shift
8 hour shift
Day shift
Holidays
Monday to Friday
Weekend availability
COVID-19 considerations: All staff and customers are required to wear a mask, curbside pickup is available, common surfaces are sanitized regularly
Work remotely:
Contact Information