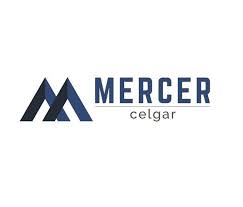 Area Manager, Maintenance
Mercer Celgar
Posted 3 months ago
Job Description
This is an exciting time to be joining our newly organized Maintenance & Engineering Department. We are looking for the right person to join and lead our Maintenance team. Reporting to the Maintenance & Engineering Manager, the Area Maintenance Manager is responsible to ensure that the day to day maintenance work is carried out in an efficient and effective manner, the maintenance strategies are being followed and properly executed, and to provide technical support and leadership to Mercer Celgar Operations. The successful candidate will take a disciplined approach to providing the leadership necessary for us to fully realize the potential of the people and assets in the operation.
Key Responsibilities
Lead and support area of responsibility with regards to Mercer Celgar's Values & Beliefs, Operating Principles, Policies, and Management Systems. Direct, control and evaluate the maintenance portfolio for Mercer Celgar. Oversee the installation, maintenance and repair of infrastructure including machinery, equipment, and electrical and instrumentation systems throughout the mill. Plan and manage the maintenance budget. Prepare and oversee the preparation of reports and recommendations related to Celgar's processes and assets. Collaborate with key stakeholders both internal and external to maintenance to maximize cross-functional effectiveness. Engage with team members with Celgar's successes, challenges, direction and priorities.
Specific Areas of Responsibility
Ensure that the work flow processes are being followed within Celgar's maintenance functions. Actively support initiatives to cultivate desired performance (ie, health & safety, environmental, production, cost reduction, etc.) Support supervision to ensure their continued development and engagement. Routinely audit and revise Daily Management System (DMS) to ensure key performance indicators (KPIs) are relevant and being met; deficiencies are addressed accordingly and in a timely manner. Ensure that Celgar's maintenance employees are trained, accountable, and supported. Coordinate the maintenance schedules with Operations. Maintain, prioritize, and address concerns with Celgar's maintenance Work Order backlog. Implement best in class reliability support systems and practices. Develop and drive a maintenance plan with ongoing cost management, budget control, and KPI alignment. Ensure a high level of compliance to all mill standards, expectations, policies, processes, and procedures within the maintenance organization.
Education and Experience
Minimum of 5 to 7 years of progressive leadership experience in a Kraft Pulp Mill, with emphasis on maintenance. Formal technical training or certification is preferred (ie, technician/technologist, trades endorsement, engineering) although relevant years of industry experience will also be considered.
Submit your resume to our HR Department by email: recruitment.mc@mercerint.com
We are an equal opportunity employer
Mercer International Inc.
At Mercer International Inc., we are exceptional people creating bioproducts for a more sustainable world. We are a diversified global producer of forest products, bioproducts, and green electricity with operations in Germany, Canada, and Australia with a consolidated annual production capacity of approx. 2.2 million tonnes of kraft pulp and 550 million board feet of softwood lumber. For further information, please visit www.mercerint.com .
Mercer Celgar
Mercer Celgar is one of four pulp operations owned and operated by Mercer International Inc, producing pulp, bio-energy and bio-extractives. Mercer Celgar is situated near Castlegar, BC, where we employ 427 team members who work together to produce approximately 500,000 tonnes of Northern Bleached Softwood Kraft pulp, enough eco-certified green energy to supply our own needs plus up to an additional 20,000 homes and 250,000 litres of turpentine annually.
At Mercer Celgar, we make more than just pulp. We are also working hard to help build a more sustainable and positive economic future for Castlegar, our surrounding communities and the families that live within them. For further information, please visit our website at www.mercerint.com .
Contact Information