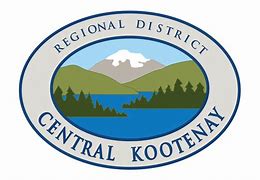 Aquatic Leader
Regional District of Central Kootenay
Posted a month ago
Job Description
Full Job Description Job Posting Castlegar & District Community Complex
Castlegar, BC
AQUATIC LEADER Under the general direction of the Head Lifeguard, the Aquatic Leader is a member of the Aquatics Leadership
Full-Time team and provides operational supervision of the Aquatic
Term Position Department and monitors pool use to ensure that the daily
operation is following departmental policies and safety
Internal Posting standards.
The position involves providing mentorship to staff while The Regional District of Central Kootenay (RDCK) is
performing lifeguard and instructional duties, a variety of inviting applications for the temporary position of
custodial and facility maintenance tasks and assisting with Aquatic Leader at the Castlegar & District Community
the operation and delivery of aquatic programs, recreation Complex.
programs and special events.
REQUIRED QUALIFICATIONS: This is a term union position and the successful applicant will be scheduled to work 25-35 hours per week and will earn a 
Current National Lifeguard certification (NL) rate of pay of $21.65 per hour as per the collective 
Current Standard First Aid and CPR-C agreement, CUPE Local 2262, Castlegar Arenas, Aquatic Center and Landfill Attendants. 
Current Water Safety Instructor certification (WSI) This position is anticipated to be for one year or until the 
Current Lifesaving Instructor certification (LSI) return of the incumbent on leave. 
Grade 12 diploma, or equivalent The successful candidate must be available to work a varied 
Satisfactory criminal background check work schedule that includes day, weekend, and/or evening shifts.
REQUIRED KNOWLEDGE, SKILLS & ABILITIES: 
Knowledge of the methods, tools & equipment used in This posting, along with a detailed job description outlining the complete required qualifications and the variety of roles
lifeguarding and responsibilities included in this role, can be found on our 
Knowledge of lifeguarding rules, regulations & website at www.rdck.ca/jobs.
practices  Ability to deal courteously and effectively with the To apply please complete our online form that can be found public here: Employment Application. 
Demonstrated teamwork & leadership experience &
Applications submitted in the form of a resume & cover letter abilities will be accepted until 9:00am on August 24th, 2022. 
Ability to work with minimal supervision & exercise considerable independence of judgement
Contact Information