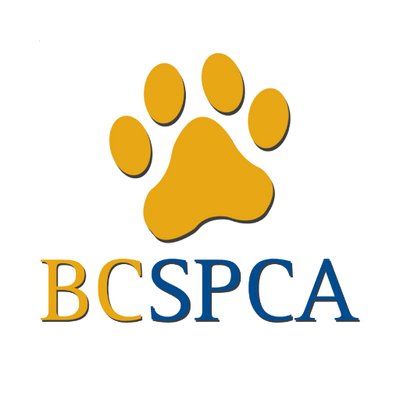 Animal Care Attendant
BC SPCA
Posted 14 days ago
Job Description
Submit resume and cover letter to complete your application.
The BC SPCA West Kootenay Animal Centre. is looking for permanent casual-on-call Animal Care Attendant-1 positions. The successful candidates will work upon Manager confirmation. Therefore, the schedule is variable.
Reporting to the Branch Manager, you bring energy and enthusiasm to a team environment while you participate in daily animal care duties and ensure that optimal levels of care are administered to the animals based on the Five Freedoms. You are a positive, engaging people person and thrive in a fast paced environment with lots of changing needs and priorities.
You care deeply about animals and uphold the highest animal care standards. If you are hard-working, collaborative, highly skilled and passionate about making a difference, you will find yourself among like-minded people at the BC SPCA.
What you will do:
To maintain the entire physical plant in a clean, sanitary, and efficient manner on an ongoing basis and in a collaborative manner To ensure kennels, runs, and cat cages are kept in a manner that is best suited for the animal's health and welfare as per the ShelterSense protocols To monitor the health and welfare of the animals through the maintenance of up-to-date kennel cards, recording information on whiteboard and daily logs, and completing daily welfare sheets To maintain animals on a proper diet ensuring daily feeding, watering, exercise, and enrichment To perform general bathing and grooming of animals To treat animals humanely, with compassion and concern, and in a manner consistent with the BC SPCA's five freedoms To answer telephones and walk-in inquiries in a courteous manner providing information satisfactory to the needs of the customer To perform reception duties promptly and effectively including greeting members of the public, answering telephones, responding to emails, entering information in Shelter Buddy, uploading photos, filing and cash-out procedures To assist with adoptions, redemption and intake of animals including reviewing lost and found book and adoption applications To ensure all procedures for receiving, licensing or adopting of animals are conducted according to procedure and meet the needs of customers To perform other duties as assigned
You will have:
High school diploma or equivalent Valid Class 5 BC Drivers' License Strong desire to provide excellent customer service skills: patience, professional, positive attitude, attention to detail, adaptability Excellent communication skills both verbal and written Resourceful team player who excels at building trusting relationships with colleagues, customers and volunteers Highly motivated self-starter who takes initiative with minimal supervision A sound knowledge of animals, their breeds, characteristics and common diseases Previous kennel or animal care experience will be considered an asset Demonstrable interest in all aspects of animal welfare Philosophical harmony with the mission, vision and strategic direction of the BC SPCA Position is physically demanding and includes heavy lifting, pushing and pulling which requires an individual with the ability to maintain a level of fitness and endurance to fulfill the required duties Computer experience: Windows, Microsoft Office (Outlook, Word, Excel) The animals in our care require attention seven days a week, must be flexible and able to work weekdays, weekends and statutory holidays How to apply:
Whether you are launching your career or seeking meaningful employment and are legally entitled to work in Canada, we invite you to learn more about the BC SPCA and this opportunity. Click on apply now or is the link: https://spca.bc.ca/about-us/careers/
We welcome diversity, value differences, and foster inclusion in our employment practices. We invite applications from all qualified individuals who are philosophically aligned with our mission and guiding principles.
We thank you for your interest in the BC SPCA, however; only candidates selected for an interview will be contacted. No telephone calls please.
The BC SPCA is a Registered Charity BN 11881 9036 RR0001
Contact Information
Related programs and certificates
This is related text
View all