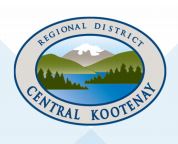 ADMINISTRATIVE ASSISTANT
Regional District of Central Kootenay
Posted 2 months ago
Job Description
The Regional District of Central Kootenay (RDCK) is inviting applications for the term position of Administrative Assistant at the Castlegar & District Community Complex.
The term is anticipated to be one year. This may be adjusted/extended pending the return of the incumbent on leave.
The Administrative Assistant works closely with the Leadership Team at the Castlegar and District Community Complex (CDRD). The Administrative Assistant provides administrative support within the confidential Management environment of the CDRD and works cohesively and cooperatively with other CDRD and RDCK staff to support operational and strategic initiatives.
The Administrative Assistant should be a skilled administrative professional and an efficient and effective communicator. They must develop effective working relationships with local community members, elected officials and colleagues and provide exemplary customer service. The employee must exhibit a high degree of tact, discretion, diplomacy, good judgement and be able to maintain the utmost confidentiality.
REQUIRED KNOWLEDGE, SKILLS AND ABILITIES:  - Diploma in Office Administration or an acceptable equivalent combination of education and experience  - Three years' experience in an administrative role in a fast paced team environment. Experience working with boards and commissions would be considered an asset  - Experience working with accounts payable/receivables  - Training and experience in a computerized work environment using Microsoft Office Suite  - Standard First Aid with CPR-C  - Valid B.C. Driver's License and safe driving record  - Satisfactory Criminal Record Check
REQUIRED TRAINING AND EXPERIENCE INCLUDE:  - Proven ability to maintain the utmost confidentiality and an ability to act with a high degree of diplomacy, tact and professionalism.  - Proven ability to provide a superior level of customer service.  - Proven organizational skills highlighting attention to detail.  - Proven ability to prioritize, while working under pressure and time constraints.  - Excellent communication skills, including professional written and verbal skills to communicate with all levels of the organization  - Experience and confidence working with Microsoft Office suite as well demonstrated ability to learn new software programs  - Adaptability and flexibility to meet changing priorities and deadlines, and a willingness to learn and adapt to change
What to expect:
This is a term, part-time position working with the team at the Castlegar & District Community Complex. The successful candidate will work an average of 17.5 hours per week over the course of the year.
Part of this role includes supporting Recreation Commission meetings, so occasional evening shifts will be a requirement (typically once or twice per month). Applicants should be flexible and able to adjust their schedules to meet the demands of the operation. The Administrative Assistant may be expected to work more hours leading up to a meeting or an event, and those additional hours will be balanced with less hours in another week to average out over the year. We are willing to work with the right candidate to ensure this arrangement benefits them as well, and results in a healthy work/life balance.
Employees at the Castlegar & District Community Complex have the opportunity to be a part of a great team of people and can feel proud to be an integral part of the success of this important community facility.
More Information and How To Apply:
This posting, along with a detailed job description outlining the complete required qualifications and the variety of roles and responsibilities included in this role, can be found on our website at www.rdck.ca/jobs.
To apply please complete our online form that can be found here: Employment Application.
Applications submitted in the form of a resume & cover letter will be accepted until 9:00 am Tuesday October 19,
Contact Information