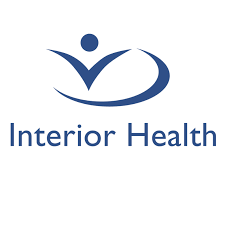 Administrative Assistant- Interior Health
Interior Health
Posted 2 days ago
Job Description
Interior Health is looking for an experienced, highly efficient and self -directed Permanent Full Time Administrative Assistant to support the Environmental Public Health Administration department. The location of this position is flexible within the Interior Health region.
What will you work on?
The Administrative Assistant works in a team environment to provide confidential administrative support functions to the Executive Director and other management staff as required. The Administrative Assistant serves as a vital linkage and communication source to keep the department informed and aligned to its priorities.
Some responsibilities include: coordinating and organizing workflow; determining priorities; composing confidential correspondence for signature; designing and creating correspondence, documents, presentations, orientation packages, and spreadsheets (including data entry) for authorization by the management team; maintaining the integrity and confidentiality of all information which flows through, and is processed for management as it pertains to client care, operations, personnel, labour relations, finance, and public affairs; and supporting the Executive Director in setting the positive, collaborative, and efficient tone for the department. The Administrative Assistant, Quality and Patient Safety may participate in quality and patient safety courses to develop additional skills and familiarity with quality management.
Some Other Typical Duties and Responsibilities:
• Discusses inquiries for information with a variety of internal and external contacts in order to obtain and disclose information. Answers routine inquiries and complaints by determining the nature of the issues and provides information directly or through correspondence. • Provides assistance on projects by collecting data requiring the evaluation and determination of available sources. Assembles and edits reports in an appropriate format. • Assists with maintaining the program/department web page. • Coordinates all administrative logistics for meetings, events, education sessions, workshops, video conferences, and teleconferences including appropriate space, equipment, and materials. • Provides input to new policies, processes, and for the development of strategies. • Performs other related duties as assigned.
Who are we looking for?
Along with your organization, attention to detail, knowledge and skills, we are looking for a candidate that can make a difference and takes pride in their career to work in our fast-paced environment. You will perform within an innovative culture that's focused on transformational change in the health care system.
How will you create an impact?
Joining our IH team will allow you to challenge yourself professionally while enjoying all the personal pursuits available to you within this fantastic community.
Reasons to Apply at Interior Health... What we can do for you
We offer an exceptional employer-paid benefits package and generous vacation entitlement after your first year of employment.
We offer a work environment conducive to growth and development of strong clinical skills. The opportunity to have a balanced lifestyle that allows you to maintain the quality of life you desire.
Come live, work and play where others only vacation. Make a difference. Love your work. Apply today!
Qualifications Education, Training, and Experience:
• Diploma and graduation from a recognized secretarial program. • Five years of recent, related experience including experience working with various computer software programs. • Or an equivalent combination of education, training, and experience.
Skills and Abilities:
• Ability to communicate effectively, both verbally and in writing. • Ability to deal with others effectively. • Ability to organize workload and set priorities. • Ability to work without supervision. • Ability to type 50 wpm and set up letters, reports, etc. in a professional format. • Knowledge of applicable computer hardware and software programs and ability to perform web-based searches. • Ability to operate related equipment. • Physical ability to perform the duties of the position.
Comments Starting salary is approximately from 42K to 50K and will be based on education, training and experience.
This posting is covered by the Provincial Health Officer's mandatory COVID-19 vaccination orders and selected applicant(s) must comply.
Interior Health now offers assistance from an Aboriginal Employment Advisor. If you self-identify as Aboriginal (First Nations, Métis or Inuit) and if you would like assistance with internal career exploration, send your question via email to AboriginalEmployment@interiorhealth.ca to be redirected to the Employment Advisor. We invite applicants to self-identify as First nations, Métis, or Inuit within cover letters and/or resumes.
Competition #: 01757524
Employee Type: PERMANENT FULL TIME
Bargaining Unit: NON-CONTRACT
Facility: Flexible
Location: Flexible
Department: IH ENV PUB HEALTH ADMIN
Reports To: CORPORATE DIRECTOR - ENVIRONMENTAL PUBLIC HEALTH
Close Date: OPEN UNTIL FILLED
Share this posting
facebook twitter linkedin email share
Search for Related Jobs
All postings with a closing date specified close at 11:59 pm PT
Contact Information