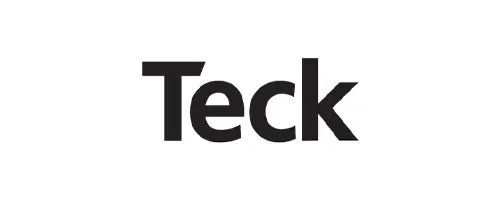 Accounting Clerk, Raw Materials - Temporary (8 - 10 months)
TECK
Posted a month ago
Job Description
Reporting to the Accountant, the Accounting Clerk, Raw Materials (temporary) is accountable for the tracking and accounting of raw materials received at Trail Operations as per the purchase agreement and contract terms. In addition, the Accounting Clerk is to use Trail Operations electronic systems to compare supplier invoices to contract terms and prepare documentation required for invoice approval, and to reconcile accounts.
Responsibilities:
Be a courageous safety leader, adhere to and sponsor safety and environmental rules and procedures Ensure material receipts forecasts entered into Raw Materials Management System (RMMS) are accurate based on information provided by the suppliers on tonnage, estimated receipt date, and contractual terms Provide documentation to and liaise with suppliers and their representatives, umpire firms, and other Teck offices for the administration of Raw Material contracts Utilize RMMS to administer Raw Material contracts Analyze and reconcile Raw Materials financial information Co-ordinate activities and information with Receiving and Sampling, Customs, and Traffic. Prepare monthly and year-to-date reports Generate and enter a variety of accounting transactions in JD Edwards Develop and maintain spreadsheets in support of RMMS
Qualifications:
Diploma in Business Administration is required Advanced proficiency in Excel is required Minimum of 2 years of previous accounting experience is strongly preferred A working knowledge of raw materials' processes and proficiency in Word and Outlook preferred Must have strong organizational, interpersonal and communication skills both written and verbal Ability to adapt to changing and conflicting work demands is essential
Successful candidates must be fully vaccinated against infection by COVID-19. Candidates who are unable to be vaccinated due to a personal characteristic protected under applicable human rights legislation may request to be exempt from this requirement. We will do our best to accommodate those who are unable to be vaccinated.
At Teck, we value diversity. Our teams work collaboratively and respect each person's unique perspective and contribution.
Qualified applicants interested in joining a dynamic team are encouraged to submit a resume and cover letter electronically.
We wish to thank all applicants for their interest and effort in applying for the position; however, only candidates selected for interviews will be contacted.
Teck is a diversified resource company committed to responsible mining and mineral development with major business units focused on copper, steelmaking coal, zinc and energy. Headquartered in Vancouver, Canada, its shares are listed on the Toronto Stock Exchange under the symbols TECK.A and TECK.B and the New York Stock Exchange under the symbol TECK.
The pursuit of sustainability guides Teck's approach to business. Teck is building partnerships and capacity to confront sustainability challenges within the regions in which it operates and at the global level. In 2020, Teck was named to the Dow Jones Sustainability World Index (DJSI) for the eleventh straight year, indicating that Teck's sustainability practices rank in the top 10 per cent of the world's 2,500 largest public companies in the S&P Global Broad Market Index.
Learn more about Teck at www.teck.com or follow @TeckResources
Contact Information