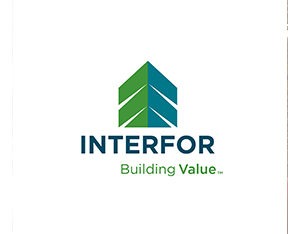 Accounting Assistant (12-Month Contract)
Interfor
Posted 2 months ago
Job Description
When you join our team as an Accounting Assistant, you will be responsible for processing accounts payable, various accounting tasks, as well as general administrative support.
What You'll Do
Perform full scope of accounts payable – process vendor invoices and employee expenses, verify accuracy of transactions in compliance with legislation and policies, data entry into the financial system and file management. Reconcile vendor accounts and resolve discrepancies. Assist and provide backup support to other accounting staff as required. Process project-related purchase orders and reconcile project spending. Reception duties including greeting guests, scheduling meetings and ordering supplies. Assist with organizing mill tours and events. What You'll Offer
Accounts payable or accounting related experience preferred. Technical administrative or business training and/or related experience. Forest industry familiarity/experience is an asset. Knowledge of accounts payable and general accounting practices and procedures. Highly organized with an ability to prioritize tasks to meet tight deadlines. Detail oriented with the ability to multi-task. Proficient in data entry – ability to process a large volume of work and maintain a high level of accuracy in preparing and entering information. Team player and self-starter with the ability to work independently. Ability to maintain confidentiality. Ability to effectively and courteously communicate information (written & verbal) and clarify requirements. Demonstrated proficiency with Microsoft Office . Who We Are
Interfor is a growth-oriented forest products company, operating in all major forest products markets across North America. We offer one of the most diverse lines of wood products to customers around the globe, produced in safety-focused, world-class facilities. We strengthen and contribute to the local economies, build value for our employees and customers, and operate with world-leading sustainable forest management practices. We are proud to produce sustainable building materials that contribute to a healthy and sustainable future. Check out www.interfor.com to learn more about our approach to sustainability.
Interfor is one of the largest forest products companies in the world and we're growing in exciting directions. Come be a part of our success! #StartHereGoFar
What We Offer
Interfor provides local stability and opportunity. We help bring out the best in all our people by offering long-term, competitive jobs supported by training, continued development and great benefits.
Extended Health & Dental
Short Term Disability Insurance
Long Term Disability Insurance
Life and AD&D Insurance
Additional (Employee Paid) Life Insurance
RRSP Matching Plan
Participation in our Employee Share Purchase Plan (ESPP)
Paid Vacation
Employee Assistance Program
We want you to grow your career with Interfor. With our industry leading training programs and track record of promoting from within, you'll have plenty of opportunities to 'Start Here. Go Far.' Check out our Employee Development Programs to learn more at www.interfor.com/careers.
We appreciate the interest of all applicants, however, only those selected for an interview will be contacted. All applicants offered a position must successfully complete a pre-employment drug test and background check. Interfor is an Equal Opportunity Employer building a capable, committed, diverse workforce. All qualified applicants will receive consideration for employment without regard to race, color, religion, sex, sexual identity, gender, national origin, protected veteran status, or disability.
Contact Information