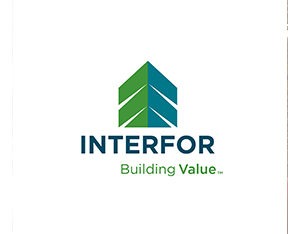 4th Class Power Engineer
Interfor
Posted a month ago
Job Description
4th Class Power Engineer, Castlegar
Who We Are
Interfor is a growth-oriented lumber company with operations in Canada and the United States. We have an annual production capacity of 3 billion board feet and offer one of the most diverse lines of lumber products to customers around the world.
What We Offer
Interfor provides local stability and opportunity. We help bring out the best in all our people by offering long-term, competitive jobs supported by training, education and great benefits. Plus, you'll be working with the industry's latest technologies in clean, safe and modern mills. Interfor is one of the largest lumber companies in the world and we're growing in exciting directions. Come be a part of our success.
What You'll Do
Maintaining a safe work environment. Ensuring consistent operation of the mill. Work towards achieving operating targets. Facilitating the reliable supply of services to the mill. Operation of a wide variety of equipment including: Power/package boilers What You Offer
A 4th class power engineering certificate. Physical ability to work 12-hour shifts. Required "on Call" if Scheduled. Pipe fitter/Sprinkler fitter experience preferred. Proven leadership skills and experience. Strong organizational and communication skills. Excellent interpersonal and team building skills. Demonstrated problem solving, troubleshooting, and analytical skills. Desire to progress, learn, grow and succeed. Commitment to maintain a safe work environment without compromise. Recognize problems and have them corrected immediately. Open-minded and positive in dealing with change and new ways of doing things. Take personal responsibility for the quality and timeliness of work. Interested in being a part of our team? Apply online at www.interfor.com/careersWe appreciate the interest of all applicants, however, only those selected for an interview will be contacted. All applicants offered a position must successfully complete a pre-employment drug & alcohol test and background check. Interfor is an Equal Opportunity Employer building a capable, committed, diverse workforce. All qualified applicants will receive consideration for employment without regard to race, color, religion, sex, national origin, protected veteran status, or disability.
Apply Now
Castlegar Division 2705 Arrow Lakes Dr Castlegar, BC, CAN
Contact Information
Related programs and certificates
These programs and certificates may be relevant for you. Contact us to learn more!
View all