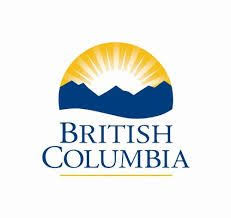 Technical Architect
BC Public Service -> Citizens' Services
Posted 2 months ago
Castlegar, Trail
~$70,000
Full Time
Job Description
Job Summary Technical Architect Information Systems 27
This posting is to establish an eligibility list for future permanent and/or temporary vacancies. There is currently a temporary opportunity available until June 20, 2022, this temporary opportunity may become permanent. This position can be performed virtually from anywhere in British Columbia.
On November 1, 2021 the BC Public Service announced the COVID-19 Vaccination Policy that defines the conditions and expectations for BC Public Service employees regarding vaccination against COVID-19. Among other possible measures, proof of vaccination will be required. It is a term of acceptance of employment that you agree to comply with all vaccination requirements that apply to the public service. More information can be found here.
A great opportunity to take the next step in your career
The Role:
The Technical Architect will provide strategic advice to analyze, plan, and manage IM/IT capital projects related to digital and IM/IT investments. They will provide technical analysis and support for ministry and other government organization's IM/IT capital business cases, plans, submissions. The Technical Architect will also be involved in monitoring project success, close-out reports, enterprise asset management in support of IM/IT capital investments.
The Ministry:
The Ministry of Citizens' Services is a progressive and innovative organization that leads the delivery of high-speed connectivity throughout the province and supports government's public sector data security and privacy practices to ensure that British Columbians' personal information is safeguarded. The ministry strives to support excellent service to the public service and citizens of British Columbia as the digital face of government, managing the Province's real estate assets, technology systems and equipment and by leveraging procurement to increase business opportunities. The ministry delivers high-quality public services to British Columbians through a single-point-of-contact service in urban and rural communities.
The ministry approaches its work through a supportive and understanding workplace culture encouraging an open, kind and respectful work environment. Keeping people at the center means focusing on a great place to work and being an outstanding service provider. More information on the ministry services can be found on the We are CITZ video.
The Division:
Reporting through the Office of Government's Chief Information Officer, the Digital Platforms & Data Division (DPDD) enables and accelerates a strong and coordinated digital ecosystem so that government can best meet the needs of those it serves. Working closely with partners and clients, it seeks to ensure that data is used in ways that support better government and that the BC Public Service has the tools it needs to deliver modern services. Further it provides trusted technical and strategic guidance, ensures government investments in technology are aligned and efficient, and increases the digital capacity and capabilities of the public service.
Specifically, the division delivers several public and ministry-facing programs that support modernization of government, including: DataBC, the Exchange Lab, Data Innovation Program, Digital Trust Service, Data Science Partnership, and is home to the province's central statistical agency, BC Stats. Additionally, it is responsible for convening a cross-ministry strategy for the digital modernization of government.
The BC Public Service is an award winning employer and offers employees competitive benefits, amazing learning opportunities and a chance to engage in rewarding work with exciting career development opportunities. For more information, please see What We Offer.
The BC Public Service is committed to creating a diverse workplace to represent the population we serve and to better meet the needs of our citizens. Consider joining our team and being part of an innovative, inclusive and rewarding workplace.
The Indigenous Applicant Advisory Service is available to applicants that self-identify as Indigenous (First Nations, status or non-status, Métis, or Inuit) seeking work or already employed in the BC Public Service. For advice and guidance on applying and/or preparing for an interview for this opportunity, we invite applicants to connect with the Indigenous Applicant Advisor Amanda by email: IndigenousApplicants@gov.bc.ca or by phone: 778-698-1336.
For complete details about this opportunity, including accountabilities, please refer to the attached job profile. For specific position related enquiries, please contact Lenore.Ogilvy@gov.bc.ca. DO NOT SEND YOUR APPLICATION TO THIS EMAIL ADDRESS. For more information about how to complete your job application, add/edit your resume and for more useful tips when applying for jobs, please refer to the Your Job Application page on the MyHR website. If you are still experiencing technical difficulty applying for a competition, please send an e-mail to BCPSA.Hiring.Centre@gov.bc.ca, before the stated closing time, and we will respond as soon as possible to assist you.
NOTE: Applications will be accepted until 11:00 pm Pacific Standard Time on the closing date of the competition.
Job Requirements: In order to be considered for this position, your application must clearly demonstrate how you meet the education and experience as outlined below:
Degree, diploma, certification or equivalent in the computer science field. A minimum of 2 years of experience working on projects relating to technology and/or data Experience developing, explaining, and presenting analysis and recommendations, both verbally and in writing, in a clear and concise style that is appropriate to the audience Experience conducting technical feasibility studies and developing technology plans and strategies. Experience in analysis, data modelling, design, and implementation of complex applications. Experience with all aspects of application development and modern Software Engineering practices such as Agile. Experience with client business and needs analysis, including information systems processes, methodologies and procedures, and change management practices. Experience with project management, best practices in governance, methodologies, techniques and processes. Preference may be given to candidates with one or more of the following:
Experience providing tactful feedback to senior-level executive Experience of process consulting and service design Experience monitoring and managing computer hardware, software and networks within an organization Experience with procurement and contracting of technology and digital services
Applicants selected to move forward in the hiring process may be assessed on the Knowledge, Skills, Abilities and Competencies as outlined in the attached Job Profile located in the Additional Information section at the bottom of the posting.
CRC - A Criminal Record Check (CRC) will be required.
APPLICATION REQUIREMENTS:
Cover letter: YES - A cover letter is required as part of your application. The content and/or format of your cover letter may be evaluated as part of the assessment process.
Resume: YES - Ensure your resume includes your educational accomplishments, employment history including start and end dates (month and year) of your employment, and any relevant information that relates to the job to which you are applying.
Questionnaire (BASIC): YES - As part of the application process, you will be prompted to complete an online questionnaire to demonstrate how you meet the job requirements.
Contact Information