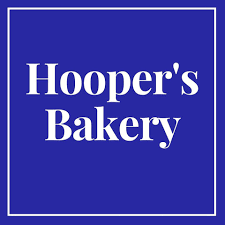 Sales Person
Hooper's Bakery
Posted 2 months ago
Job Description
Summary:
Hooper's Bakery is looking for a Sales Person to be the face of our bakery! This is a permanent, part time position.
Description:
JOB DESCRIPTION
As a sales person with Hooper's Bakery you are the face of the business. The front of house is your domain!
You make sure everything is clean and products are stocked and presented nicely to the customers. Clear communication and team work with the kitchen keeps things running smooth. You help customers make choices, provide information and answer any questions they may have.
You take orders over the phone and in person. Throughout the day you take cash and card payments and at the end of the day you process the day's cash register. You clean the front of house and help with cleaning the bakery.
REQUIREMENTS
Experience in the food and service industry preferred

Professional attitude and dress

Money handling skills

Ability to work late shifts (ending around 7 pm) preferred

Strong social skills

Service oriented and comfortable talking on the phone

Additional:
HOURS AND SHIFTS
14 – 24 Hours per week on Wednesday to Friday. Shifts are between 4 and 8 hours, depending on your availability and that of the rest of the team. Some flexibility is provided and expected. We intend to open more days in the future, but we don't know when these shifts will become available.
APPLICATIONS
If you have any questions about the position, don't hesitate to call Ben in the afternoon, Tuesday to Friday, at 778-457 4008.
To apply, please send your cover letter and resume to Ben and Rebecca at hoopers.application@gmail.com or come to the bakery during opening hours to drop them off.
Contact Information