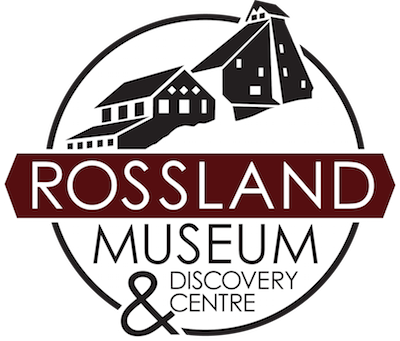 Museum Technology Assistant
Rossland Museum & Discovery Centre
Posted 2 months ago
Job Description
The Rossland Museum & Discovery Centre's mission is to preserve and dynamically present the heritage of Rossland and area. We do this with comprehensive indoor and outdoor displays on the industrial, social, natural, and cultural history of Rossland with a particular emphasis on the mining and skiing histories of the area. We are designated as the "Mining in the Kootenays" historic site – on top of the original Black Bear Mine – with 5 acres of property and 6 exhibition buildings among many other outbuildings/shelters. Additionally, we have an extensive community archive, a provincial visitor information centre, numerous educational community programs in-house and through outreach activities, heritage walking tours, and various special events throughout the year.
Description:
The Technology Assistant will support technology upgrade and maintenance for the general operation and various departmental needs, including digitization, public accessibility, audio/visual content development and editing, etc.
Current projects include:
Complete technology review and software consolidation
Support network upgrades for internet, wireless, and multiple interactive stations throughout the museum
Support collections and archival database storage and data entry needs, including procedure manuals
Assist in a review of the membership program, including e-newsletters, database, renewal process, etc.
Assist the Research department in the completion of new audio tour content utilizing appropriate software and evaluation strategies
Audio/visual editing/publication to support ongoing speaker series, Rossland Memories oral history project, and Sinixt indigenous storytelling and intangible cultural asset presentations
Support marketing content development and evaluation
All staff assist in the daily opening, operating, and closing procedures associated with Museum operations. They will also help with the operation of the gift shop and visitor centre, assist in the planning and scheduling of group tours and special events as well as routine maintenance, including painting and cleaning as time permits.
The following are essential qualifications for the job:
Post-secondary education: Information Technology, Marketing, Science (incl Environmental), Business Administration, or related fields
Excellent English verbal and written communication skills
Excellent interpersonal and public speaking skills, including customer service experience and problem-solving skills
Excellent organizational skills, planning experience, and a passion for education and history
Excellent computer/technology skills (incl. Google Suite, Squarespace, Basecamp, Social Media)
The following are desired assets for the job:
Land use planning or environmental impact research experience
Creativity, enthusiasm, and a love of learning
Experience in or with the tourism and/or cultural sector
Knowledge of Rossland or West Kootenay history
Minor labour and equipment/tool maintenance experience
Current first aid/CPR certificate
Additional:
This position is funded by programs for youth, so candidates must be between the ages of 16 and 30 and is limited to candidates who were in full-time studies in the current school term and will be returning to full-time studies within the next year.
We encourage participation from the Government of Canada's job equity groups, including women, First Nations, Métis, and Inuit persons, members of visible minority groups, persons with disabilities, and persons of any sexual orientation or gender identity and expression to apply.
Please submit your resume and cover letter clearly demonstrating how you meet the qualifications and quoting the position(s) you are applying for by email (preferred) to museumdirector@rosslandmuseum.ca or 1100 Hwy 3B (junction of Hwy 3B and Hwy 22). Please be prepared to provide at least two professional references.
For more information about this position, please contact Joelle Hodgins, Museum Director, at museumdirector@rosslandmuseum.ca or call (250) 362-7722.
Contact Information